Burt Silverman was born in 1928 in Brooklyn, NY. He attended the High School of Music and Art in Manhattan, and received his Bachelor of Arts from Columbia University in Manhattan.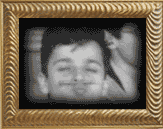 Burt in high school, in the early 1940s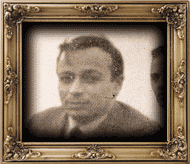 Burt in 1961
Among his awards and prizes, Burt has received many from both the National Academy of Design and the American Watercolor Society, as well as the 1964 Purchase Prize from the University of North Carolina, the 1977 Figure Prize from the Pastel Society of America, and the 1982 Painting Prize from the Hudson River Museum of Yonkers, New York. In 1990 Burt was elected to the Hall of Fame of the Museum of American Illustration, and in 1991 to the Hall of Fame of the Pastel Society of America.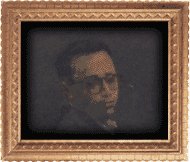 Burt by Rafael Soyer
Burt in 1981
Burt Silverman's work has appeared in many one-man and group exhibitions, including at the Davis Gallery, FAR Gallery, Sindin Gallery, Gerold Wunderlich & Co. and Gallery Henoch (all in New York City), Kenmore Gallery in Philadelphia, the Taos Museum of Taos, New Mexico, the Portsmouth Museum of Portsmouth, Virginia, the Butler Institute of American Art in Youngstown, Ohio, and The National Portrait Gallery of the Smithsonian in Washington, D.C.
Burt in 2002
The 1961 and 1981 photos are by Guy Gillette. You can find out more about Burt Silverman and his art at burtonsilverman.com, or by visiting his Silverman Studios Inc Facebook page. Back to home page