Harvey Dinnerstein was born in 1928 in Brooklyn, NY. He attended the High School of Music and Art in Manhattan and then studied painting at Temple University's Tyler Art School in Philadelphia, Pennsylvania.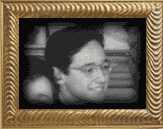 Harvey in high school, during the early 1940s
Among his awards and honors, Harvey has received numerous awards from Allied Artists, Audubon Artists and the National Academy of Design, as well as the 1950 Temple Gold Medal of the Pennsylvania Academy of Fine Arts, a 1948 and 1961 Louis Comfort Tiffany Foundation Grant and the 1983 Classical America Arthur Ross Award.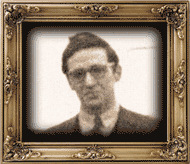 Harvey in 1961
Harvey's paintings have appeared at the Davis Gallery, FAR Galleries, Sindin Galleries, Sid Deutsch Gallery, Gerold Wunderlich & Co. (all in New York City), Kenmore Galleries in Philadelphia, Pennsylvania, the Butler Institute of American Art in Youngstown, Ohio, Capricorn Galleries in Bethesda, Maryland, and the Frey Norris Gallery in San Francisco.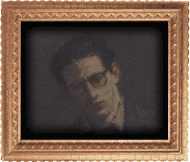 Harvey by Rafael Soyer
Harvey's work is part of the public collection of many museums, including the National Academy of Design, the Whitney Museum of American Art and the Lehman Collection of the Metropolitan Museum of Art (all in New York City), the deYoung Museum of San Francisco, the Ackland Art Museum of Asheville, North Carolina, the Delaware Art Museum in Wilmington, Delaware, the New Britain Museum of American Art in New Britain, Connecticutt, the Parrish Art Museum of Southampton, New York, the Anglo-American Art Museum of Louisiana State Museum in Baton Rouge, the Jane Vorhees Zimmerli Museum of Rutgers University in New Brunswick, New Jersey, and the National Museum of American Art in the Smithsonian in Washington, D.C.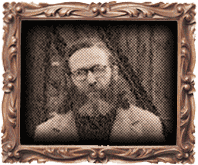 Harvey in 1981
In 2008 Harvey released a career-spanning book called Underground Together which accompanied a traveling exhibition of his work. You can learn more about the book from this YouTube video.
Harvey in 2002
The 1961 and 1981 photos are by Guy Gillette. Back to home page