Herb Steinberg painted in the American realist style. His biggest influences were his close friends Burton Silverman and Harvey Dinnerstein. He specialized in portraiture and still life works, mainly in oil, but also worked in pen-and-ink and pencil drawings.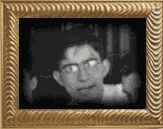 Herb in high school, in the early 1940s
Herb started his studies at age 13, as a private student of Moses Soyer. He graduated from New York City's High School of Music and Art, studied at Temple University's Tyler School of Fine Arts, received a BA from Adelphi University and an MA from Kent State University, where he also received a graduate fellowship and served as an art instructor. Herb also worked as a set designer for the Broadway stage, films, and television. In 1971, he was presented a CLEO Award for Art Direction.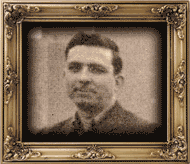 Herb in 1961
Herb's last exhibit was a portrait of John Grauel, which hung in the Butler Institute in Youngstown, Ohio. This painting won him the 1986 Allied Artists of America David Soloway Memorial Award. In 1982, he won the National Academy of Design's Adolph and Clara Obrig Prize for his portrait, Harvey Dinnerstein in His Studio. He also received The Purchase Award of the New Jersey Art Museum, and the Art Directors' Annual Award of Merit. Herb's very first national award was an Ingersoll Art Award, while he was still in high school.
Herb had an article published in the April 1984 issue of American Artist, entitled Notes on the Selection of Subject Matter. The article, which is on pages 50 through 54, contains color photos of five of his works, including the award-winning portrait of Dinnerstein, and a painting of Herb by Dinnerstein.
Herb in 1981
Among Herb's really large works is a 1974 commissioned 30 ft x 8.5 ft mural for the International Brotherhood of Painters and Allied Trades, which hangs in the General Executive Board Room of the Organization, in the United Unions Building in Washington, D.C.
Herb was born in Brooklyn, NY, in January of 1928, and died in October of 1987 at the age of 59 in Exeter, New Hampshire, while there to paint a commissioned painting of the headmaster. His place of residency was Roosevelt, New Jersey at the time of his death.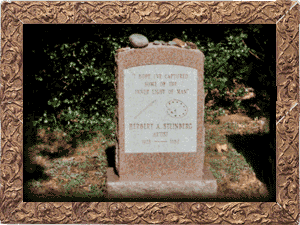 Herb's grave in Roosevelt, NJ
The 1961 and 1981 photos are by Guy Gillette. Back to home page