David Levine was born in 1926 in Brooklyn, NY. He studied painting at Pratt Institute in Manhattan, at Temple University's Tyler Art School in Philadelphia, Pennsylvania, and with Hans Hoffman in Manhattan.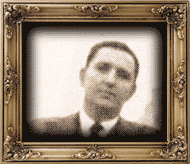 David in 1961
David produced a large body of paintings, mostly watercolors, during his artistic career. His favorite subjects included Coney Island and its cast of characters as well as the garment workers who populated his father's small clothing factory. In 1958 David, along with Aaron Shikler, began a weekly painting gathering working with live models that continues to this day.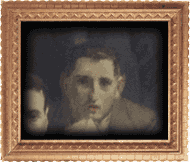 David by Rafael Soyer
David's work first appeared in The New York Review of Books in 1963, just a few months after the paper was founded, and he subsequently drew more than 3,800 pen-and-ink caricatures of writers, artists and politicians for that publication. He also created thousands of caricatures for other publications, such as Time, Newsweek, Sports Illustrated, Rolling Stone, The New York Times, The Washington Post, Esquire, Playboy, The Nation and The New Yorker.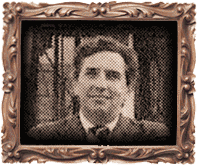 David in 1981
David's paintings and caricatures have appeared in galleries and museums around the world. He exhibited paintings at the Davis Gallery from 1954 to 1963, and then joined the Forum Gallery. His many awards include the Louis Comfort Tiffany Foundation Award in 1955, a Guggenheim Fellowship, the George Polk Memorial Award, a number of National Academy of Design awards, the John Pike Memorial Prize and the Gold Medal of the American Academy and Institute of Arts and Letters in 1993. David also received the French Legion of Honor award and the Thomas Nast Award in Landau, Germany.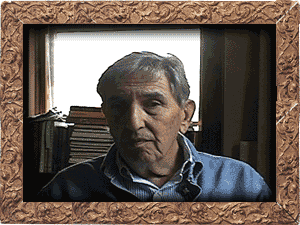 David in 2002
The 1961 and 1981 photos are by Guy Gillette. David died in December of 2009. D. Levine Ink, Inc. has more information about David Levine and his art. Back to home page